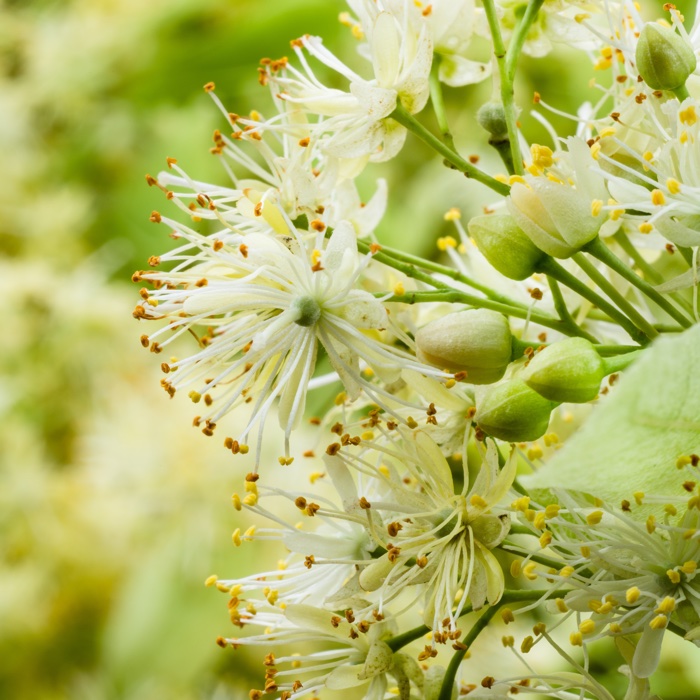 Botanical collection
Lime
Common name: Lime
Latin name: Tilia tomentosa 'Brabant'
Family: Malvaceae
Origin: Turkey and Syria
Features:
The term Tilia derives from the Greek ptilon 'wing', and refers to the characteristic flattened and elongated bract on the peduncle of the inflorescence. Instead, the specific tomentosa epithet comes from tomentum and is due to the characteristic of having the undersides of leaves, young twigs and buds covered by thick white hair.
Height of growth: 30 m, growth habits: pyramid-shaped, globular, growth habits: straight trunk, peeled, greyish-brown at first, then cracked and fissured longitudinally with age.
Young twigs and shoots are tomentous. The leaves are deciduous, simple, alternate, petiolate, with a cordate base, sharp apex and margins often serrated more or less regularly.
The upper side of the leaf leaf leaf is greenish and glabrous, the lower one on the other hand has greenish-greyish shades and is tomentous due to the presence of hairs, especially in the young leaves.
Yellowish-white flowers, very fragrant and hermaphroditic appear in June-July. They are grouped in pendulous inflorescences at the end of a common peduncle on a wing shaped membranous bract. This structure then contributes to the dispersion of the fruits, ovoid capsules containing the seeds, which with the wind spreads with a movement that resembles that of the helicopters. It blooms in June-July with a characteristic perfume that fills the air.
Widely used in road trees and city parks due to its resistance to pollution, drought and harsh climates. The wood is suitable for carving, inlays, sculptures, parts of musical instruments and for the realization of various objects.
Curiosity: the buds produce a natural calming effect.
Selection for the park: low deck plant; trunk circumference 30-35 cm; height 6-7 metres.
Botanical information powered by AG&P
See on the map