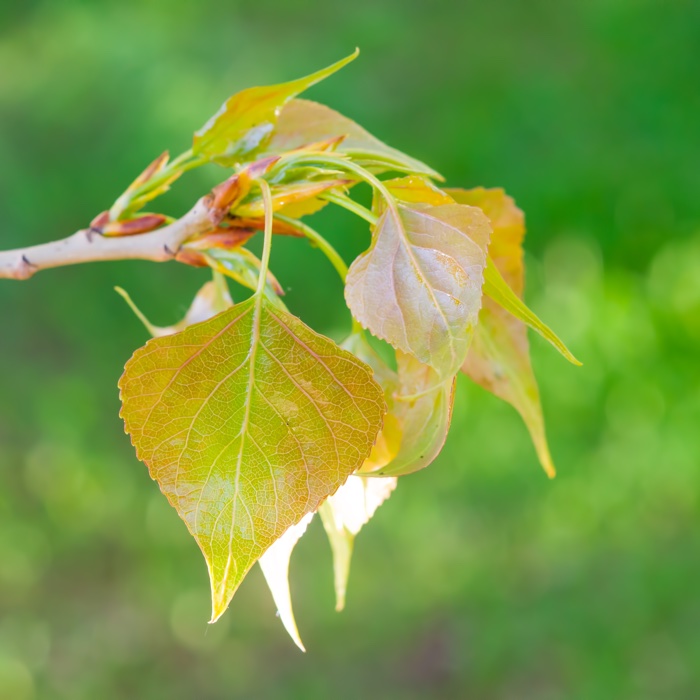 Botanical collection
Lombard poplar
Common name: Lombard poplar
Latin name: Populus nigra 'Italica'
Family: Salicaceae
Origin: North Italy
Features:
The name of the Genus, of uncertain etymology and different interpretations depending on the places, was already in use among the ancient Romans. The specific nigra variety, refers to the bark being darker than that of other congener species.
Tree with erect and slender shape, columnar and very branched crown, not extremely long-lived (90-100 years), up to 30 m tall and with trunk diameter up to 1 m. Stem usually straight, often with showy protuberances, with grey-brownish bark, cracked and deeply fissured in adult individuals. On the contrary, it is greyish-white and smooth in young plants. They require no special pruning, except for the removal of broken or unsafe or dry branches. The leaves are triangular-rhomboidal foil, acute or sharp at the apex, smooth and glabrous, dark green shiny on the upper page of the leaf, green-yellowish and more opaque on the lower page.
It is a dioecious species as it carries the male and female flowers on separate individuals. The male individuals have inflorescences with cylindrical pendulous movements of red colour, while the female ones are longer and thinner grey-pinkish.
Flowering takes place before foliation between March and April.
The fruits appear in infructescences formed by small oval capsules, which split when ripe, releasing numerous seeds each provided with a tuft of cottony hairs, thus easily carried by the wind. It is often cultivated for ornamental purposes inside parks and especially in rows, which characterize many Italian avenues.
Curiosity: habitat for birds, bats and squirrels.
Selection for the park: low deck plant; trunk circumference 35- 40 cm; height 8- 9 metres.
Botanical information powered by AG&P
See on the map